Chocolate Hazelnut Spread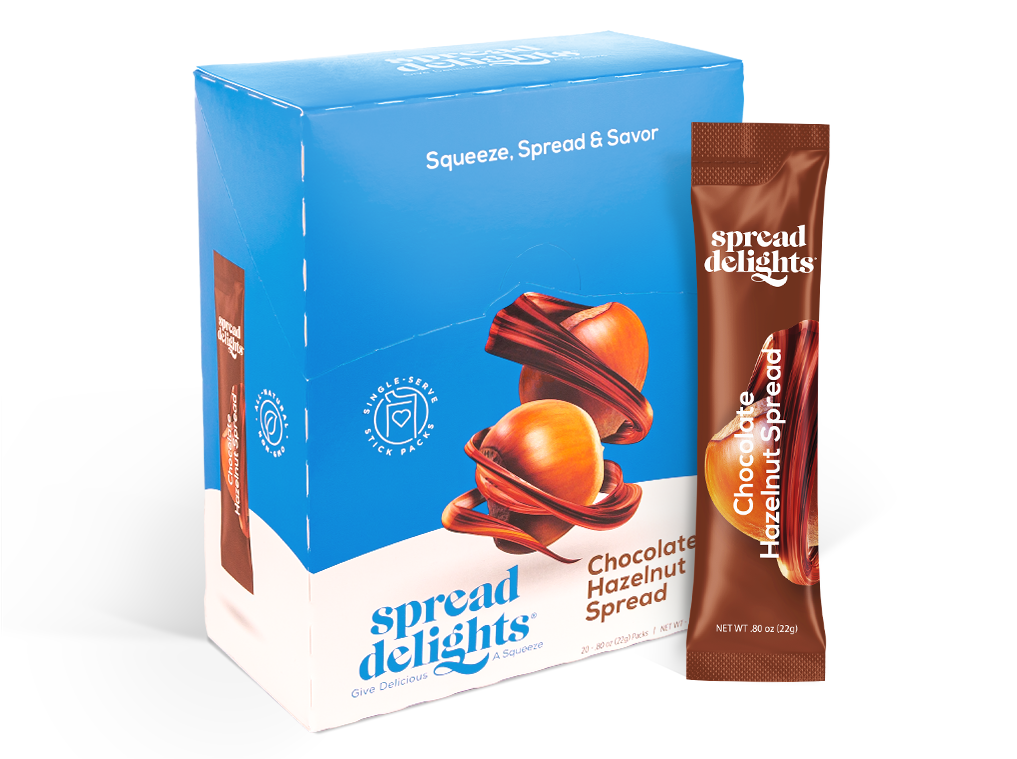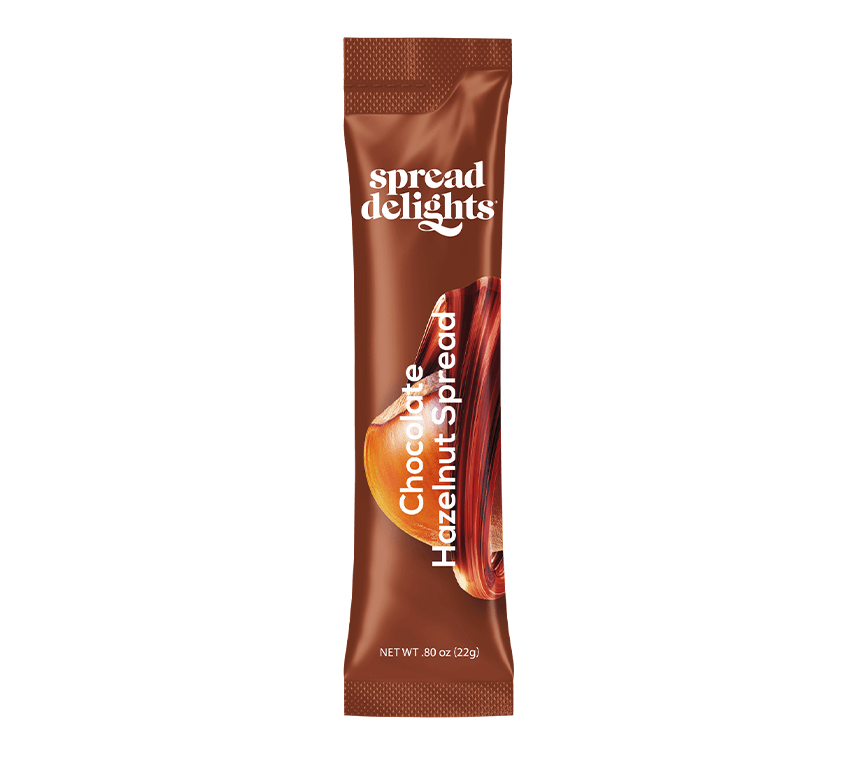 Chocolate Hazelnut Spread
Great With Your Favorite Snack!
Our squeezable single serve packets make it easy to enjoy delicious, chocolatey goodness on all your favorite snacks, anywhere you go.
Customer Testimonials
"Absolutely delicious !!!, the best product. No more problems with my son to have his breakfast. Thanks!"
Orandy C
"My son loves this stuff. Perfect for on the go for adding to crackers or whatever you like."
S. W.
"Snack time success!!!"
Blanca R
"Delicious. My kids loved using these on toast. Great after school snack."
Alissa G
"Really good on toast! A great to go breakfast."
VeeAnn B.
"I bought these for my kids for their lunch boxes. They were a hit! Good on fruit or pretzels. The packaging is super convenient to throw in a lunch box. I'll purchase again."
Sally
"Delicious hazelnut spread! Love how they come in individual squeeze packets. Can squirt on any cracker or piece of fruit. Pack in Children's lunch and it is a hit every time! Will certainly buy it again!"
Kevin B.
"I like the individual portions, and I think they're an appropriate amount per packet. My daughter loves these as a "special treat" and I feel happy about giving it to her. She usually dips pretzels in it."
Stephanie
"My daughter told me I needed to try this. OMG it is so Good I will definitely be buying more!"
Pat
"My kids thoroughly enjoyed eating the straight out of the tube."
Stephanie H.
"I love that these come in individual packs. I have 4 boys and this allows them to get it themselves without eating a whole jar in one sitting."
Katie L.
"Yummy in my tummy!!! Love it!!! Seriously! I put it on everything taste amazing and it's all portioned out for you! I put in my lunch box with various fruits/cookies!! So good!"
AB
"My son is in love with those snack packs. I pack him lunch for school every day, and this spread is all he wants since I ordered it. I love that the packs have just the perfect amount to put on sandwich. I tried a pack myself and they taste great. You can definitely taste the hazelnuts in those. Would highly recommend this."
Claudia C.
"I love this stuff so much. These are good for portion control."
Janice
"Yum!! This is so good and I love that it comes in individual packages! Definitely will be buying this again and again!!"
Melissa